LIFELINE'S CLINIC
Welcome to Lifeline's Clinic, a new place to heal up and chill out. This new state-of-the-art building is nestled between Gardens and Grow Towers, in the northeast corner of Olympus.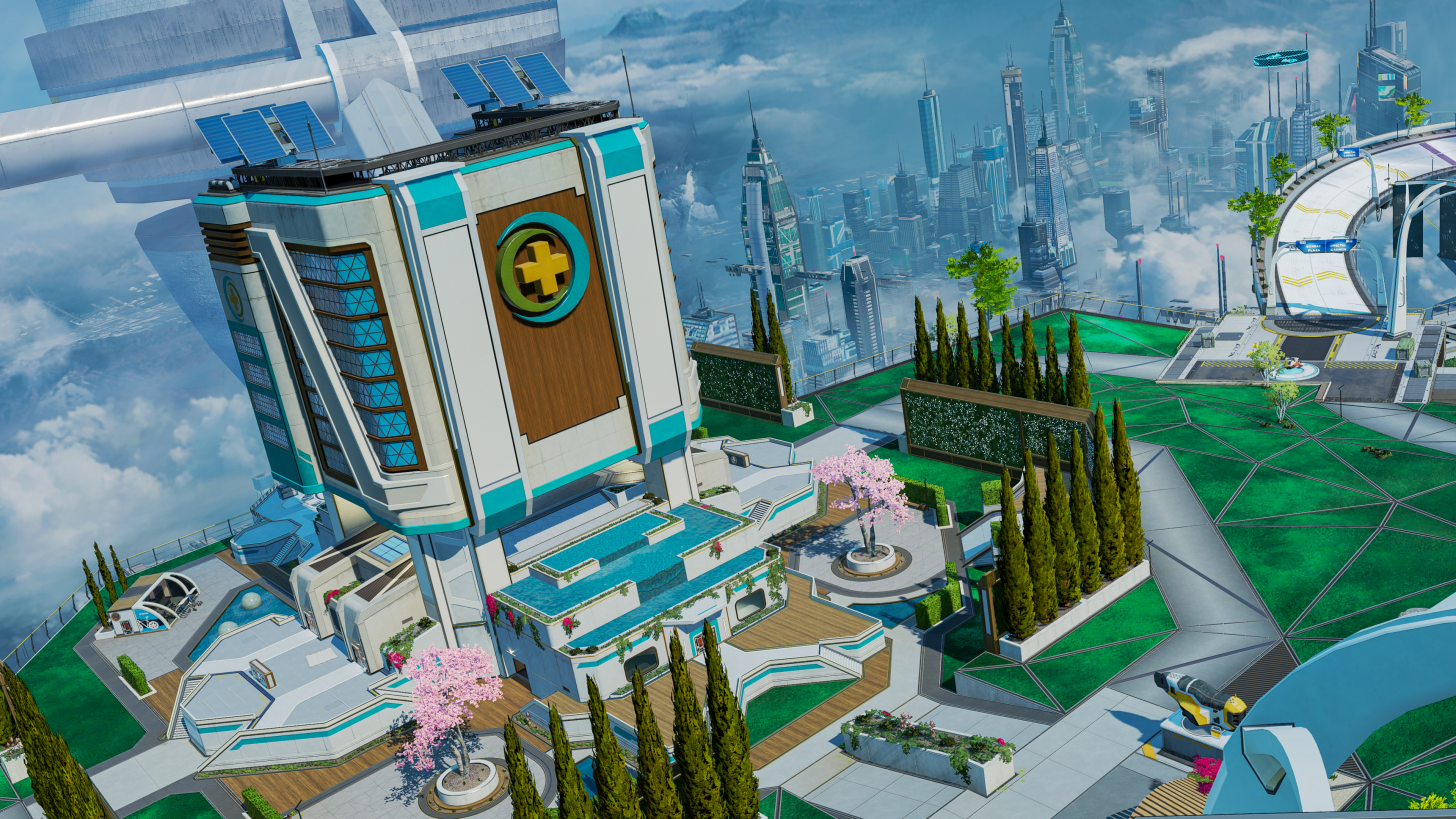 In the center of the Clinic's main floor stands the Med-bay. With it, legends can take advantage of the most refined automated healing system in the Outlands. Whenever injured legends are standing on the platform, a heal tether will activate and attach to them. If the Med-bay is charged, they will get continuous healing. Additionally, the Med-bay's holo-displays will indicate if someone is healing, or if the Med-bay is recharging.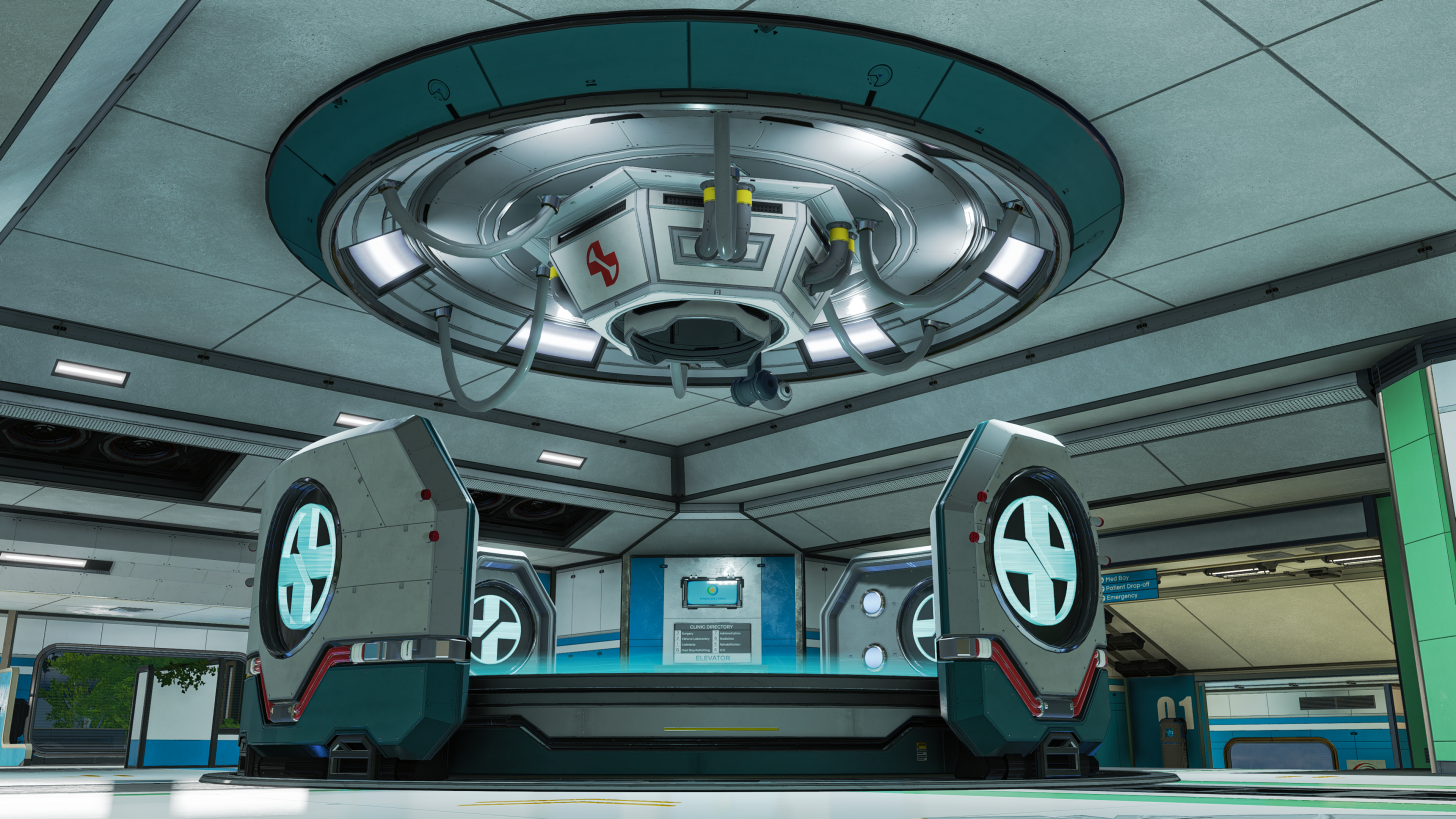 If you want better loot, just head to the "Emergency Platform" at the back and use the Care Package console located there. Make sure to reach it first as you can only use the console once per game.
CONTROL LIMITED TIME MODE RETURNS
Control mode returns during the Awakening Collection Event and this time, World's Edge will be joining the rotation with Olympus and Storm Point. If this is going to be your first time playing Control or it's been a while, catch up with our blog that explains the popular mode. Also, check out the new features we'll be adding to Control during the Awakening Collection Event:
Introduce Ad Drones to Control for flavor & storytelling purposes, but yes, you can also shoot them.
Matchmaking improvement – Fill slots of missing players at the start of Control with new players to prevent imbalanced matches.
Added tabs to the About screen – seen in Lobby and accessible in Control matches.

One of the new tabs has a breakdown of Ratings values.
The other has a breakdown of how the spawn system works.
AWAKENING COLLECTION EVENT ITEMS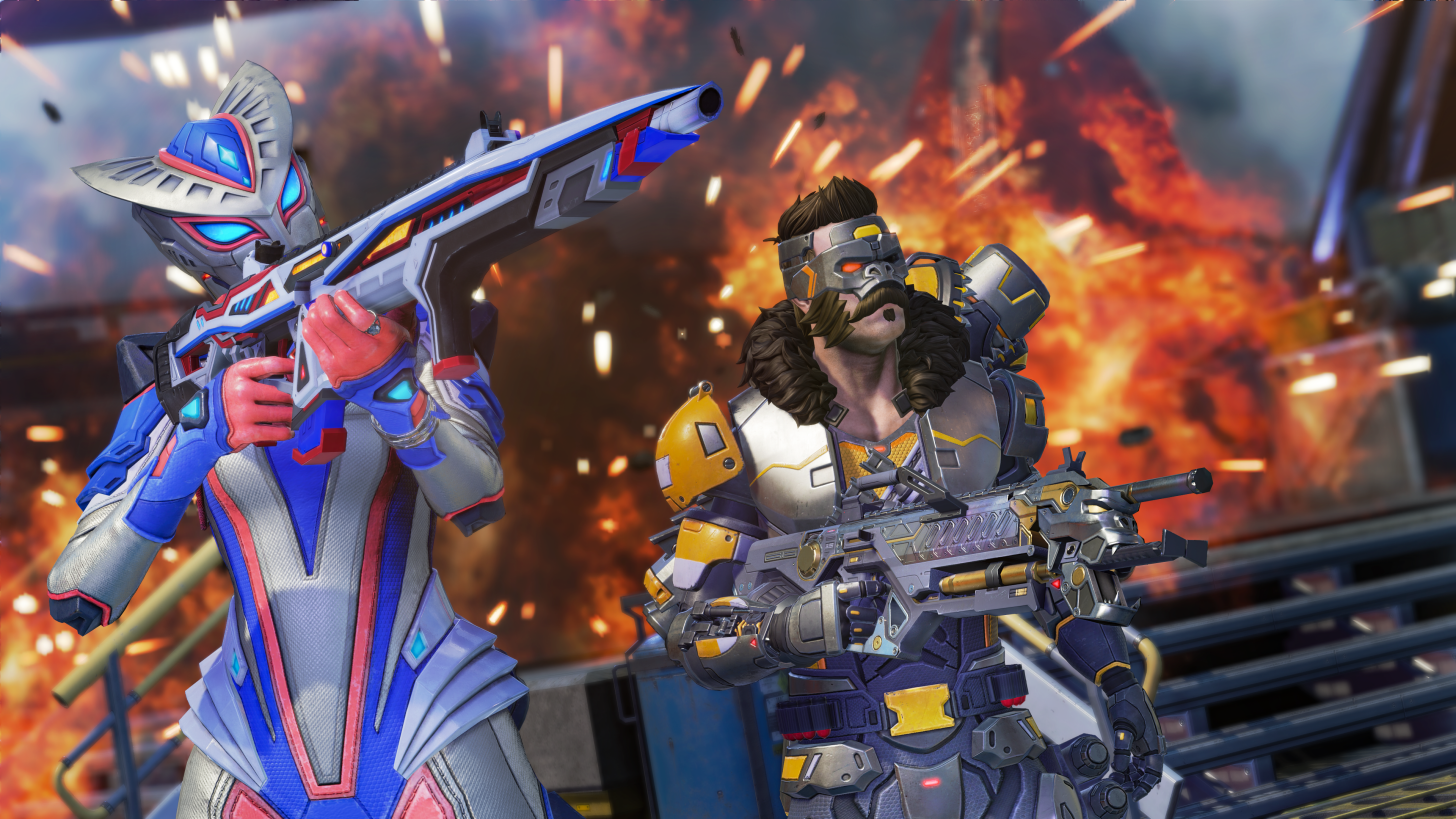 The Awakening Collection Event introduces a brand new set of 24-themed, limited-time cosmetics. Look every inch the fighter in new Legendary skins including Horizon's "Atom Heart Mother", Fuse's "Animal Instinct", Ash's "Existential Threat", and more!
Learn more in the full blog here: https://www.ea.com/games/apex-legends/news/awakening-collection-event